Read or Leave Reviews for
Solid Rock Company
. Read what our current customers have to say about us in the Southern MD areas of Prince Georges, Calvert, Charles, St Mary's and King George VA Counties about their commercial residential custom installation of granite countertops marble, limestone or slate. We are including links to review us on Google, or to create a review to be displayed on this website.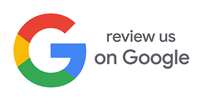 Solid Rock Company
Average rating:
62 reviews
May 2, 2022
City & State:
Mechanicsville, MD
Great customer service and custom installation. The staff went above and beyond to make sure everything was perfect. I will be using them again for my future countertop needs.
Jul 28, 2021
Wonderful !
City & State:
Mechanicsville, MD
Thank you everyone at Solid Rock, our countertops look absolutely fantastic, we love them. From start to finish this had to be the easiest process, wonderful people, great customer service, cutting and installation crew the best. Katie Smith worked us and help to set up the perfect selection of quartz, shapes and sinks. You guys are awesome, thank you.
Mar 27, 2021
City & State:
Leonardtown
Thank you so much Solid Rock. Words do not adequately express how grateful we are to your staff.   Our sales person Katie was absolutely the most enjoyable salesperson we have ever had the pleasure to meet.  She took us through a wide selection of Granite and Quartz pointing out the magic of the rock. Regardless of the selection, she was able to tell us something about it, from how it was formed to the mix of minerals giving it its distinctive color and hue.  If my company had 10 sales people like Katie I would be the richest man in the world!  The process was seamless and enjoyable.  We almost want to redo the bathroom just to spend and afternoon with Katie!
As for the measuring and installation Seth arrived at the appointed time, talked us through the process and answered all our questions.  On delivery day, John and his crew arrived, installed and finished in less that 2 hours.  His crew of 4 worked together as true professionals.
To say we are satisfied would be an understatement.  We highly recommend the crew at Solid Rock.  They are professional, enjoyable to work with and deliver as expected and more.
Oct 10, 2020
Couldn't be happier
City & State:
King George, VA
Solid Rock was recommended to us by a friend, and I'm so glad for that recommendation. We met with Katie and she showed us a selection of granite based on what we were looking for. From that point they measured and installed beautiful granite countertops and we couldn't be happier. Everyday since the installation we look at the countertops and smile. Solid Rock was great and we won't go anywhere else on the future. Thank you so much.
Jul 22, 2020
Google Review on Granite Install
City & State:
La Plata, MD
Seth and the crew at Solid Rock cut and installed the most beautiful granite for our kitchen. We had a very large island and they were so great about getting this enormous piece into a 2nd floor kitchen. Everything went smoothly from selecting a great slab (thanks Dana!) to measuring and installation. Thank you!!
Sep 24, 2019
Facebook Review on Kitchen Countertop in La Plata
Solid Rock was amazing! Professional and quick to deliver. Their Staff was extremely knowledgeable, which helped when choosing the perfect Countertop for our new home. Thank you again! I will be a return customer!
Jul 21, 2019
Google Review
What a wonderful company to do business with! Their rock yard was very well stocked with a wide range of granite slabs that presented us with many options to pick from for our kitchen counter and bathroom vanity. They do everything in-house, the slabs, measurements, cutting, polishing and installation. There is no middle-man to raise the prices. We brought a sample of our flooring and kitchen cabinetry to see what we liked and what matched our decor in daylight, so that the colors weren't masked by florescent or LED lighting. We met Alisa in the yard and she showed us around and provided expert help with zero pressure. We went back three times, just to make sure of our selection. All of the visits were met with friendliness and a helpfulness that made us feel comfortable with our visits.Alisa was a pleasure to work with. When we selected our slabs, Alisa walked us through corners, edging, and curve options, and we were good to go. The quote came in about 30% below middle-man redecorating centers we had previously visited, and all that those centers offered was a small sample that never truly represented what a whole slab of granite looks like. At Solid Rock, you see and select the whole slab that your counter will be cut from. A few days later, Solid Rock sent someone to measure the counters at our house, using a laser and CAD to make a perfect template. We selected how we wanted the holes cut for the faucets, soap dispenser and Reverse Osmosis faucet, and selected the SS sink, which was included at no cost. Less than two weeks later, our counters were cut and polished, and ready for installation. The installation team of 3 arrived on-time and fully ready to install the counter-tops. They showed themselves to be expert at their jobs and very professional. They removed the old counter-tops, causing no damage what-so-ever, and disposed them. They then Installed the new granite ones with great care and carefully touched up all rough areas that are normal on natural rock, so that everything was as smooth as silk. The one joint was expertly sealed and is virtually invisible. They sealed every interface between wall, counter, and cabinet. Before they left, they resealed the counter surface with granite sealant, cleaned up every grain of excess granite, trash, dust, and left the house clean. The counter-tops look great and we are very happy that we went with The Solid Rock Company to install our counters. Not only was it significantly less expensive, but the quality of the work and material is top-notch.
Jul 20, 2019
Outstanding Service, beautiful work.
These guys are AWESOME! The measurements were accurate and precise, and the slabs all fit exactly where they were supposed to. The crew that came up for the job was professional to perfection. They arrived when they said they would, were incredibly polite, promptly assessed and prepped the kitchen, and got right to work. They were finished in what felt like no time at all, cleaned up, and left the area spotless. 11/10 would recommend to anyone looking to do a similar project in stone.
Jul 19, 2019
Facebook Review on Kitchen Remodel in La Plata
We have had the best experience with the professional staff at Solid Rock. Jon Speake deserves a special shout out for the excellent customer service, knowledge, advice, and arranging a fast and, "seamless" installation! My wife and I could not be happier!
Jun 26, 2019
Working with this company was an absolute pleasure. Barbara met us at their store and showed us around the options we had for our countertops. She was extremely knowledgeable and answered all of our questions. She also led us in the right direction for color options. The work was done in a timely manner. We had to delay installation due to a flood in our house but they were very understanding. I was very nervous about the installation as our main floor was brand new oak due to water damage on the old oak floor. The men that came were very very careful using drop cloths and making sure they were careful removing the old top. Just cannot say enough about the great customer service and how pleasant everyone was to work with. Would absolutely recommend them to everyone. You will not be disappointed with the quality or the service!!!
Apr 17, 2019
Facebook Review
Great work attention to detail and able to work with my quick timeline. Very happy with the outcome!
Dec 4, 2018
Google Review on Kitchen and Bath Remodel
Had the best experience with this company. we remodeled our kitchen and bathroom and everything and anything that could go wrong during this remodel did EXCEPT for my granite. Seth was so understanding and came out several times to do measuring because not all my cabinets came when they were supposed to, so instead of him telling us we'd have to wait and do it all at once he made multiple trips to get me a functioning kitchen and bathroom. I would highly recommend this company to anyone looking for a professional job and making life long friendships, you won't be disappointed.
Nov 11, 2018
The installation crew did a great job and paid lots of attention to the details. The recovery from the flaw, discovered the day before installation in the shop in the Kitchen island slab, and the substitute slab and work to maintain the installation schedule was impressive too! The counter tops, splash and island match with the grain all flowing in the same direction; it looks stunning. Our new Kitchen will be the Kitchen we always wish we had. Looks like going direct with Solid Rock was a fantastic choice. Good family and local community quality business.
Jun 1, 2018
Great Company, Great Service, Great Employees
City & State:
Waldorf, MD
Solid Rock has been absolutely amazing to work with. From the day I picked out the granite for my master bathroom, to the day the counter top was installed, I can only say wonderful things about the employees I dealt with, and I hope my positive experience is conveyed adequately in this review.



When I decided to go with the same material for my shower ledge as my counter top, Solid Rock accommodated my request promptly and with the utmost professionalism, delivering the two pieces ahead of schedule so that my contractor could finish their work in preparation for the shower glass measurements.



What a fantastic company – they truly deserve your business!



Heidi Rowe
May 28, 2018
Google Review on New Countertop
Solid Rock was great to work with. Prices were great. We absolutely love the counter top. Everything about our experience with this company was excellent from making the appointment to their professional installation. We highly recommend them.
Jan 19, 2018
WHAT PROFESSIONALISM
City & State:
Port Republic, Md
From our initial meeting with Chelsea, who made sure our special piece of granite was put aside, to Barbara coming in on her day off to accommodate a confirmation to the crew that installed our granite so competently and quickly, Sold Rock has proven to be a company that can be called professional. Not only professional but one that goes beyond the norm to make sure the customer is satisfied. Thank you for making our day (and our kitchen).
Nov 28, 2017
Google Review on Countertop Craftsmanship
The customer service and craftsmanship is untouchable! Barbara worked with me to find something amazing in my budget range and was very patient and accommodating when the cabinet and other vendors pushed back our timeline (repeatedly). Thank you!
Sep 26, 2017
Amazing company
This company is full of incredible people that are all dedicated to making sure that you are very well taken care of. Each of the ladies in the shop know about your file and help in every way they can. They were patient with all of my changes and questions and ultimately helped me pick the perfect stone. The installers were just as dedicated and did an amazing job! We are thrilled with the stone and the installation, I wouldn't recommend anyone else. If your looking for stone this is your only choice of companies to work with!
Jul 31, 2017
Great Service & Products
City & State:
Alexandria, VA
Loved working with Solid Rock. Staff is very knowledgeable and the yard is full of great options. Service was top notch. And in the end, my kitchen is a show piece. Thanks Barbara, John D. and the entire team for a great shopping experience.
Jun 8, 2017
Excellent Work!
City & State:
Southern Maryland
Wow! Solid Rock Company is the place for granite and quartz! Best prices around! Professional service from the showroom & billing staff to the measurement & installation crew! Highly Recommend! This is the 2nd time we have used them and always satisfied!! Cassie was especially helpful with all of my questions plus she gave me a sample to take home. Great job!
May 15, 2017
Kitchen Countertop
City & State:
California, MD
There was a vast selection of granite in their yard and many samples of quartz. The sales person was very helpful and knowledgable. Measurements were precise. Installation was on time and quick. The price was right. I highly recommend Solid Rock.
May 1, 2017
Highly Recommend Solid Rock!
City & State:
Nanjemoy, MD
We are doing a kitchen renovation, and worked with Solid Rock to remove our granite and rework it to be used in our new configuration. Seth, John, Matt and Adam were a terrific team! The entire process was professional and painless. The old granite looks just like new and no one would ever guess that it was not made for the new cabinetry. In addition the office staff was pleasant and helpful. I highly recommend Solid Rock Company - can't imagine using anyone else!
Apr 17, 2017
A Granite Fabricator Who Stands Behind Their Work
City & State:
So Maryland
Dear Solid Rock,



Thank you, Thank you and Thank you is the best way I can begin this correspondence!



It has honestly been a rough journey dealing with a company that ignored my plea to stand behind their work.



While it never happened which resulted in my connection with Solid Rock, I am overly thrilled with a galant smile.



Everyone I encountered has been awesome; Marissa, Seth, Barbara and the team whom visited today.



Again, Thank you for such an awesome job?!



All the best,



Teresa Brown
May 17, 2016
Kitchen Counter Tops
Yesterday our beautiful new granite counter tops were installed in our kitchen. Marissa was very helpful with the choice of granite on the two occasions we visited the office. Seth was friendly and helpful with the measuring since we had concerns about the size sink we wanted. Installation with Seth and crew went quickly and very smoothly. The crew was very friendly, professional and extremely helpful with the care and maintenance of our new granite counter tops. I've eliminated most of the accoutrements usually associated with a kitchen counter top for the time being just to admire them every time I enter my kitchen which is often since they were installed. We are extremely pleased with Solid Rock from the original telephone conversation to the installation and the payment taken by Caitlyn. We will not hesitate to do business with Solid Rock again.
Apr 25, 2016
We have had three rooms done by Solid Rock now and we could not be happier. Every time I call, everyone is so professional from the office support to the installers. The girls in the office are extremely helpful in helping to choose the colors.
Nov 21, 2015
City & State:
St. Leonard
I haven't purchased from Rock Solid, but I definitely will! I called to see if they could come polish my counters because they were really dull and had some kind of build up. They gave me some ideas to try on my own-- for free. They passed on a job to save me money. Who does that in today's world? Well I'm happy to report my counters look great now, and I did it myself. I will definitely be a customer in the future.
Oct 28, 2015
Marble
City & State:
Arlington VA
Bill,



I wanted to tell you how incredibly beautiful our marble kitchen island and the bath counters are in our newly renovated house. The island is probably my favorite spot, and I really think of your shop so often when we are sitting there having coffee.



The way that John honed the island top turned out to be perfect, and the only thing that shows now is that nice glow that marble gives off....something I am coming to love.



I know that our project seemed at times to be cursed, and I'm sorry that it wasn't always smooth sailing for all of us. However, your willingness to work with us and solve the problems meant a great deal at a time when we were feeling the stress of a renovation.



Thank you for hanging in there with us and giving us a kitchen and baths that are really unique, and which will give us many years of lovely things around us.



I am working on some photos, and will send them along to you soon.



I hope you are well and that our paths cross again.



Warm regards,

Linda Creighton
Oct 14, 2015
Great Work, Extremely Professional
City & State:
La Plata, MD
The granite in our kitchen looks perfect and the installers worked fast and were very respectful of our home. Bill was outstanding to work with and was able to talk us through some difficult choices. We are very pleased and would highly recommend Solid Rock.
Jun 20, 2015
City & State:
Newburg, MD
Most certainly a 5 star. Solid Rock help us with our selection, measured and installed an unusual shaped cooking island. Results are gorgeous. All Solid Rock persons were committed professional and they made the process very easy.
Apr 6, 2015
City & State:
Waldorf, md
Excellent service. I got new countertops installed and am very satisfied. Mat & John measured and offered suggestions that made the result better than I had envisioned. They did some custom cutting/fitting that resulted in a perfect fit. I highly recommend solid stone co.
Jeff Murray and Lisa Sharrow
Mar 18, 2015
Granite in the Kitchen
City & State:
Huntingtown MD.
The company and staff was great from beginning to the end to deal with.
Feb 2, 2015
Outstanding Work
Solid Rock is a super company to have do your work. They are organized when you visit their factory. When they tell you something is going to happen by a certain date or time, it happens. But the bottomline is that their work is outstanding and their people friendly and professional. Thanks you Solid Rock, Dave
Nov 26, 2014
New Countertops made my kitchen awesome!!
City & State:
Mechanicsville, MD
I wanted to upgrade my countertops for a very important dinner party, that was three weeks away. Solid Rock made it happen!! I am very satisfied with the service Solid Rock provided. Barbara, the measuring guy and the installation crew were all very proficient and professional. If you need countertops, Solid Rock is the place to go!
Oct 30, 2014
Fireplace surround
City & State:
Waldorf, MD
Just a note to say how happy we are with the fireplace surround installed by your company. It's very refreshing to deal with a professional company! We will definitely recommend Solid Rock and look forward to doing business with you again.
Sep 16, 2014
Love my counter tops!
City & State:
La Plata, Md.
We love our new counter tops! Everyone at Solid Rock was so very nice and professional....the installers were very courteous and helpful...we also want to put out a special thank you to Barbara who took her time with us and helped us pick out the perfect color! A very good company to do business with!
Sep 4, 2014
Counter Tops
City & State:
Cheverly, MD
Just wanted to say thank you so much to John and Matt for the very professional job they did on my counter tops. They were professional, fast and did a fantastic job. Thank you Solid Rock!!
Jul 10, 2014
Counter Tops
City & State:
St. Inigoes, Md
Great job, quick, friendly, clean, excellent workmanship
Jun 20, 2014
I Love "LOCAL"
City & State:
Hughesville, MD
I highly recommend Solid Rock! The customer service (Barbara) was so patient and helpful. The installation crew installed the kitchen countertops very quick and took the time to educate us on how to maintain the granite. Solid Rock has great selections right at their business and we when we start our bathroom renovations we will go see them for their products! THANK YOU SOLID ROCK COMPANY!!!
Jun 12, 2014
Amazing Counter Tops
City & State:
La Plata MD
Not only are my new counter tops amazing but the entire staff was friendly, helpful and very professional. We cannot thank you enough! Great to work with local, awesome folks!
Feb 11, 2014
LOVE IT!!
City & State:
KING GEORGE, VA
Our counter tops and center island look amazing!! The center island just makes the room and was just what we were looking for. We can't wait to move in our home so we can start using the kitchen!! We would highly recommend Soild Rock for any job! Thank you all again for your time and efforts through the process in making our kitchen beautiful and a place we will enjoy in our new home 🙂
Jan 24, 2014
Job Well Done
City & State:
LaPlata, Maryland
I went to Solid Rock for new kitchen counter tops. Very professional, quick service and pure perfection. I would highly recommend them for any job corporate or residential. Thank you guys again for such professionalism and making my kitchen beautiful.....
Bob & Anneliese Augustine
Dec 21, 2013
You Rock
City & State:
Leonardtown, Md
Our experience with Solid Rock could not have been better. From our first meeting with Barbara in sales to final installation - quality all the way. Beautiful stone, technical laser measuring, and professional installation.

We'd like to post pictures.... Solid Rock, YOU ROCK!!
Nov 23, 2013
City & State:
Lexington Park
This was our second experience with renovating a kitchen and our first experience with Solid Rock. We decided to use Cambria, a synthetic quartz product this go around instead of natural stone. We found Solid Rock to be a high quality company offering superior customer service and expert installations.

The measurements were made using high tech laser devices and the counters were cut using computer controlled equipment, needless to say, the precision, fit and finish was superb. The one seam is nearly invisible. Their attention to detail is evident in the quality of their fabrication. The installers are fast and accurate in placing the countertops and also respectful of your home, cleaning up carefully after the installation. Their pricing is very competitive and they are also very nice people to work with. Thank you Barbara and Seth for the work you did to help us transform our kitchen. The countertops are beautiful.
Oct 17, 2013
Very Happy!
City & State:
La Plata MD
Our granite was installed today and I couldn't be happier. The guys who came to install worked great together and did a fantastic job. Our entire experience with Solid Rock was top notch. The turn around time from the time we ordered was much better than expected. I will be sure to recommend Solid Rock to all my friends!
Aug 16, 2013
Job Well Done
City & State:
Fort Washington, MD
Hi Alda,



I just wanted to tell you how much I am loving my beautiful new granite counter tops and sinks! They are wonderful! Outstanding! Thank you so very much for all of your help.



I am still working on other renovations at the new house, but got so excited when I saw the counter tops go in that I agreed to host a party for 45 last week (same week as I moved into the house.) (Yikes!) Again, the counter tops were just so beautiful, I just had to share them with 45 friends. lol.



Sincerely,

Lorraine
Jul 29, 2013
City & State:
Laplata Maryalnd
Thank you Barbara for taking the time to meet us this past Sunday to select our granite
Jul 9, 2013
City & State:
Faulkner, 20632
Barbara Kopp:



I am attaching 3 pictures of the granite countertops Solid Rock installed for us.



Linda and I would like to thank Solid Rock for the excellent job the company did for us. Barbara who demonstrated patience beyond Job and Matt, Marshall, and John who put up with me, answered all my questions, and did not ask me to leave, even when I got in their way.



If anyone ever wanted to see a well coordinated team perform I suggest they watch Matt, Marshall, and John. I was totally blown away by their performance. I say performance because the 3 worked so well that even I could not cause them to stop or make a mistake.



It will be our pleasure to recommend the Solid Rock Company to anyone we talk to about the excellent job you did for us.



Thank you,



Bill and Linda Kehm
May 20, 2013
Pleased
City & State:
Hollywood, Md
Great people to work with. Know their business and provide prompt installation. Superior workmanship. Highly recommend Solid Rock Company to anyone interested in granite surfaces.
May 2, 2013
FIRST CLASS
City & State:
Benedict MD
Granite countertops look fantastic!! Thank you Solid Rock. Your customer service, workmanship and install was first class. The young men who handled the measure and install were very professional, friendly and informative. Will definitely recommend your services to family and friends. And will be using Solid Rock for the bath remodel.
Apr 29, 2013
Better than Expected
City & State:
Lexington Park, MD
I am so pleased with my granite countertops. Never having had granite before, I was a little leary, but with Alda's help I picked the perfect slab and once installed they look better than I expected. The installers were friendly, efficient and professional. I'm so glad I chose Solid Rock Co and have recommended you to my friends
Apr 19, 2013
Solid Rock ROCKS!
City & State:
Leonardtown MD
Our so-so kitchen is now WOW!!! It even makes me want to spend more time in there cooking!

We had an amazingly pleasant experience working with Solid Rock. We had never purchased Granite counters before so we needed alot of handholding.....which we received very cheerfully from Alda and Barbara!

Selection of granite was unique and the process of choosing one was fun...going out into their yard to actually see the entire slab. The young men who came to measure and install were prompt and efficient.

From first visit to install was just 3 weeks!

So glad a friend recommended them....I give Solid Rock an unqualified two-thumbs up.

THANK YOU for being so professional...it was a pleasure doing business with you!
Mar 15, 2013
Another fine job
City & State:
Port Tobacco
Thank you so much for another fine job. The customer loves everything. The custom shaped shower seat fits perfect. I appreciate how quickly and efficiently the work was done.



KP Contracting
Mar 3, 2013
Awesome
City & State:
Pomfret, MD
Deepest thanks and appreciation to each member of the Solid Rock team, you are true professionals in every sense of the word. Your customer service, affordable prices and high quality finished product is beyond compare. What began as a stressful kitchen remodel project made it all worthwhile upon seeing the beauty of our granite counter tops! For so many reasons you have earned our admiration; we will never hesitate to recommend Solid Rock Company to friends and family.
Jan 12, 2013
Fabulous Look/Great Crew
City & State:
Swan Point, MD
I am so pleased with my new granite countertops that were installed on Jan. 3, 2013. The people in the office as well as the crew who came to my home were an excellent representation of your company. The install went smoothly and my countertops look great! I will recommend your company to my friends and family for your professionalism, courtesy, and expert workmanship. I would do this again in a heartbeat. You are at the top of my list as one of the best companies that I have EVER dealt with. Kudos to all of you & Happy New Year!
Jan 3, 2013
City & State:
LaPlata, MD
Good Morning.

I wanted to take a minute to say thank you to your team. The counters look fabulous and everyone involved from picking out the stone, templating, cutting, installation, etc were as courteous and helpful as they could be. It is hard to find places that still have a passion for what they do and it is obvious you guys do. Please pass my thanks on to all of the folks that assisted us with this job. I am truly amazed at how well the piecing of the stone went and the effort that was put in to ensure the seams were as "seamless" as possible, that the patterns were matched up, etc. Here are just a few pictures of the finished product we took with our cell phones, they do not do the counters justice but you can see the expert workmanship. Everything else with this house has been a challenge after another. It was such a great day yesterday as our granite journey ended without even ONE problem surfacing. It has been the highlight.

Merry Christmas to the team.
Dec 9, 2012
City & State:
Valley Lee, MD
Solid Rock has made a solid, lasting impression on me and my wife. We have passed along your name to everyone that has seen our counter tops. We can not say enough good things about your company and you staff since there very few companies who do business like Solid Rock and treat their customers the way you do. If any new customers want to see some of you completed work, please don't hesitate to use us as a reference. We would be happy to have them come and look at the wonderful job your company did for us.
Nov 5, 2012
City & State:
Charles County, Maryland
Solid Rock-

I just wanted to thank you all at Solid Rock for the beautiful counter tops that were installed yesterday. Your guys that installed them did an excellent job. They look wonderful. What a difference from what I had there previously.
Oct 2, 2012
City & State:
Leonardtown, MD
I just wanted to say how pleased I am with the granite and the installation today. I was really impressed with the gentlemen that did the work. They worked very well together-very efficient, quality team! Well done!
Sep 29, 2012
The Solid Rock Team is First Rate
City & State:
Leonardtown, Maryland
Nothing but rave revues from family and friends about our new granite cabinet tops. It is obvious Solid Rock did it right. Solid Rock's professional and superior service was present from the time we visited the shop, selected the granite for our kitchen counter tops and watched the installation team transform the kitchen with a beautiful slab of stone, cut shaped and polished by Solid Rock. They followed up and took care of a problem caused when we bought a new refrigerator 1 CM too wide for the space available.

It is nice to do business with a firm who believes in quality. Solid Rock's team is first rate.
Jul 9, 2012
City & State:
Charlotte Hall, MD
Just wanted to send a note expressing our pleasure in working with your company and your employees. Everyone from Alda to the installers did a superb job. We are very pleased with the granite and the look of the kitchen. We will defiantly recommend your company to our family and friends. We have been working with our contractors on our kitchen and know how slow and undependable they can be. Not so with Solid Rock. Couldn't believe how fast we got the counters installed. Thank you again.
May 1, 2012
City & State:
St Marys. MD
I meant to call you yesterday, however, I was very busy. I just wanted to THANK YOU & all your crew for a job well done! And quite magnificent as well. My kitchen is gorgeous (as our the bath sinks now) but it made such a huge difference in my kitchen (as small as it is) its drop dead gorgeous! And I wanted to say thank you for all your help, your input, & knowledge through this journey. I truly appreciate your input & opinions along the way because they sure helped! And as far as the team installing they were great. On time, Very polite, quick, responsive & just downright hard workers. Once I have my wine rack up, I will send you some pictures – as I'm sure you rarely get to see the end result & how good it looks. I'm almost there, a few things left to finish & then I can take the final pictures – but I have to tell you, the transformation is unbelievable!



Again, thank you & all of your crew for a job very well done & in a timely fashion.
Dec 7, 2011
City & State:
Southern, Maryland
Good morning Gloria,

Your son just left and the granite looks fabulous. I am so pleased. Thanks so much for helping me. Alda did an excellent job making suggestions and being patient with me through the process and Seth's measurement suggestions makes my kitchen look so much better. I am so excited and pleased. I will be happy to provide referrals if needed.