Read or Leave Reviews for Solid Rock Company.
Read what our current customers have to say about us in the Southern MD areas of Prince Georges, Calvert, Charles, St Mary's and King George VA Counties about their commercial residential custom installation of granite countertops marble, limestone or slate.
We are including links to review us on Google, or to create a review to be displayed on this website.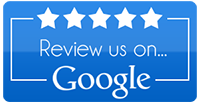 Solid Rock Company
Average rating:
55 reviews
Sep 24, 2019
Facebook Review on Kitchen Countertop in La Plata
Solid Rock was amazing! Professional and quick to deliver. Their Staff was extremely knowledgeable, which helped when choosing the perfect Countertop for our new home. Thank you again! I will be a return customer!
Jul 19, 2019
Facebook Review on Kitchen Remodel in La Plata
We have had the best experience with the professional staff at Solid Rock. Jon Speake deserves a special shout out for the excellent customer service, knowledge, advice, and arranging a fast and, "seamless" installation! My wife and I could not be happier!
Jun 26, 2019
Working with this company was an absolute pleasure. Barbara met us at their store and showed us around the options we had for our countertops. She was extremely knowledgeable and answered all of our questions. She also led us in the right direction for color options. The work was done in a timely manner. We had to delay installation due to a flood in our house but they were very understanding. I was very nervous about the installation as our main floor was brand new oak due to water damage on the old oak floor. The men that came were very very careful using drop cloths and making sure they were careful removing the old top. Just cannot say enough about the great customer service and how pleasant everyone was to work with. Would absolutely recommend them to everyone. You will not be disappointed with the quality or the service!!!
Apr 17, 2019
Facebook Review
Great work attention to detail and able to work with my quick timeline. Very happy with the outcome!
Dec 4, 2018
Google Review on Kitchen and Bath Remodel
Had the best experience with this company. we remodeled our kitchen and bathroom and everything and anything that could go wrong during this remodel did EXCEPT for my granite. Seth was so understanding and came out several times to do measuring because not all my cabinets came when they were supposed to, so instead of him telling us we'd have to wait and do it all at once he made multiple trips to get me a functioning kitchen and bathroom. I would highly recommend this company to anyone looking for a professional job and making life long friendships, you won't be disappointed.
Nov 11, 2018
The installation crew did a great job and paid lots of attention to the details. The recovery from the flaw, discovered the day before installation in the shop in the Kitchen island slab, and the substitute slab and work to maintain the installation schedule was impressive too! The counter tops, splash and island match with the grain all flowing in the same direction; it looks stunning. Our new Kitchen will be the Kitchen we always wish we had. Looks like going direct with Solid Rock was a fantastic choice. Good family and local community quality business.
Jun 1, 2018
Great Company, Great Service, Great Employees
Solid Rock has been absolutely amazing to work with. From the day I picked out the granite for my master bathroom, to the day the counter top was installed, I can only say wonderful things about the employees I dealt with, and I hope my positive experience is conveyed adequately in this review.



When I decided to go with the same material for my shower ledge as my counter top, Solid Rock accommodated my request promptly and with the utmost professionalism, delivering the two pieces ahead of schedule so that my contractor could finish their work in preparation for the shower glass measurements.



What a fantastic company – they truly deserve your business!



Heidi Rowe
May 28, 2018
Google Review on New Countertop
Solid Rock was great to work with. Prices were great. We absolutely love the counter top. Everything about our experience with this company was excellent from making the appointment to their professional installation. We highly recommend them.
Jan 19, 2018
WHAT PROFESSIONALISM
From our initial meeting with Chelsea, who made sure our special piece of granite was put aside, to Barbara coming in on her day off to accommodate a confirmation to the crew that installed our granite so competently and quickly, Sold Rock has proven to be a company that can be called professional. Not only professional but one that goes beyond the norm to make sure the customer is satisfied. Thank you for making our day (and our kitchen).
Nov 28, 2017
Google Review on Countertop Craftsmanship
The customer service and craftsmanship is untouchable! Barbara worked with me to find something amazing in my budget range and was very patient and accommodating when the cabinet and other vendors pushed back our timeline (repeatedly). Thank you!